5 Reasons You Should Have This Adventure Time BMO Nintendo Switch Charging Station Dock Stand!
Who is BMO?
BMO (Beemo) is Finn and Jake's living video game console system, portable electrical outlet, computer, music player, VCR, video player, video editor, roommate and friend. They make their appearance in the title scene of the Theme. BMO is characterized as a loyal, trusting and helpful robot who is protective of Finn and Jake.
Inspired by "Adventure Time", a TV show in which the character BMO has a major role, we created this product, a charging station that perfectly matches the Nintendo Switch!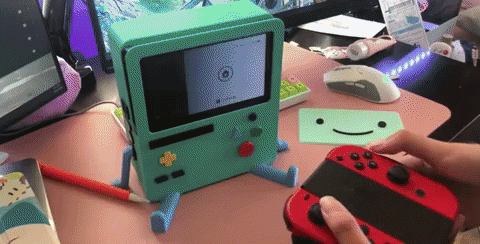 So here are 5 reason you should have this Adventure Time BMO Switch Dock.
First, He has the appearance of BMO.
The difference is that as a Nintendo Switch bracket, he can perform his duties perfectly.
Second, It features a perfectly sized console slot that allows you to quickly insert and remove your console.
You can also put your switch, charging cable, USB hub, or other stuff in it.
The third point, It's a good-looking product.
You'll enjoy admiring its aesthetics. All plastic materials are made from ABS+PC.
The fourth reason, It's Eays to Use
The product is easy to use because you can just place the game on it. It's also easy to set up by changing the position of the parts that come with it.
The fifth reason is additions add-ons
We have prepared a BMO Nintendo Switch Dock theme wallpaper for you. You can share your BMO in your circle of friends more conveniently. If you use Custom Firmware, you can even play BMO videos, the download link will send to you after purchase is confirmed.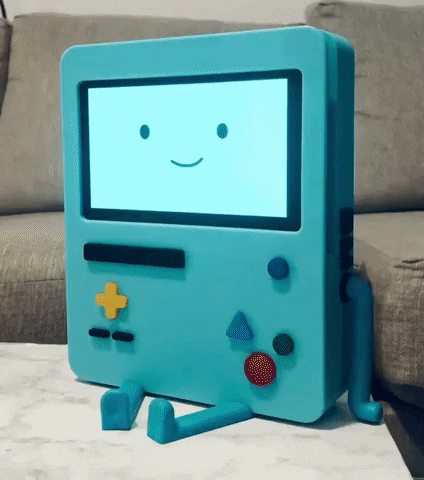 How To use
Nintendo Switch

 as a display for your BMO

 
Shop it: